From time to time, I hope to display a variety of miscellaneous pictures -

Some old, some new,
Maybe one will be of you!



Grandfather (my Dad), WW I,
(8/12/1894 - 8/30/1953)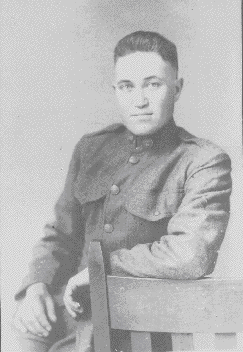 Me, 1950, Korean War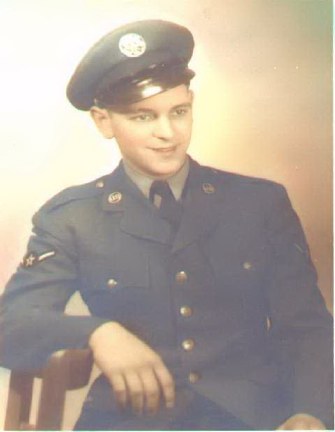 David, Dad's Grandson (my nephew)





CPL/E4 David Ned Moore, USMC
12/30/1948 - 12/08/1968
K I A - Quang Nam, South Vietnam

http://www.thevirtualwall.org/search/search_index.htm

Enter: 1st name: David; Last name: Moore; State: Virginia
Vietnam Memorial, Washington, DC
Panel 37W, Row 67









Laundry Day
Naktong River, Korea 1951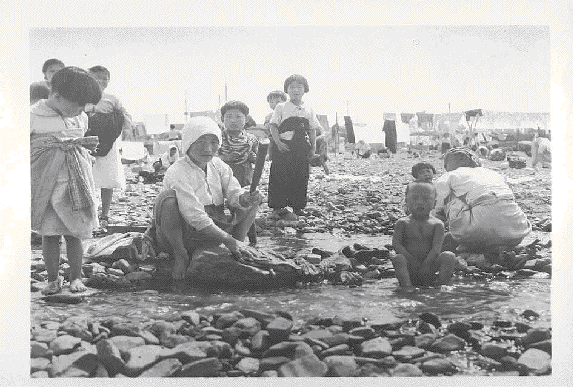 Not really a year-around sport! See poem: The Winter of '50 or Jackie The Houseboy



Refugee children
Naktong River, Korea 1951



Mature beyond their years. See poem: The Winter of '50 or Jackie The Houseboy




Wynnie "The WAC"
Winifred Gibbs US Army WW II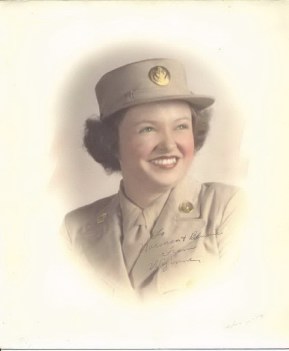 A blast from the past.
Aunt Wynnie
And her Sister Lil, the SPAR . . .

Lillian "The SPAR"
Lillian Gibbs Collins, US Coast Guard, WW II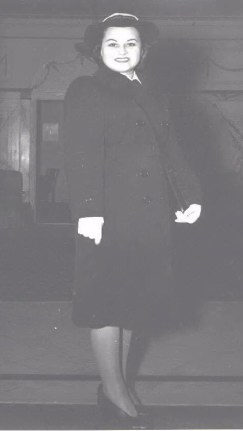 Always Stylish.
Aunt Lil




Lights (Please scroll down)

Christmas Lights. A nearby family goes all out at Christmas time. About one acre of yard, including the house, is festooned with seasonal decorations. The trees in the yard hold various lights and motifs as well as Santa sleighs, airplanes, helicopters, all alight at night. Unfortunately, my camera is not capable enough to capture the night scenes and do them justice. The following five pictures were taken during the 2001 Christmas season.

Now that summer is here, why not think about the cooler (or cold, depending on where you are) days of December, and enjoy anew some of the Christmas Spirit?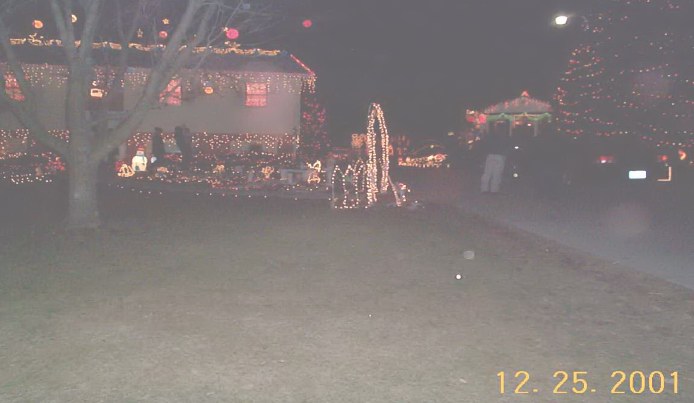 Part of the house can be seen in the above picture. The smaller house to the right houses many, many ones and twos of a kind dolls and decorations - many of them animated.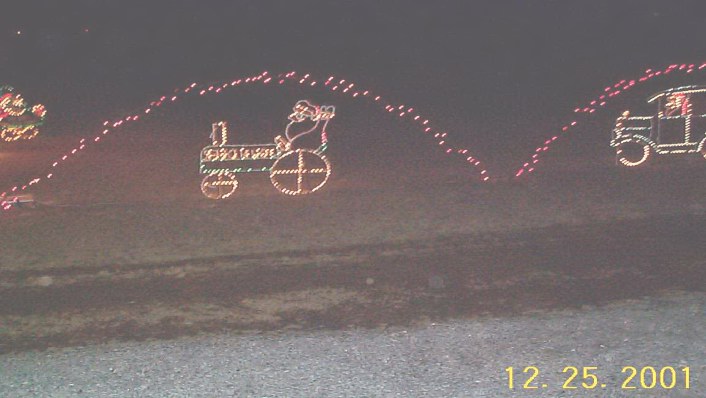 Many life sized (to children) lighted decorations in the shape of tractors, autos, trains, engines, and such decorate the yard. During the day, it appears to be a hodge-podge of somewhat unintelligible shapes but when the lights come on at night - they are readily definable!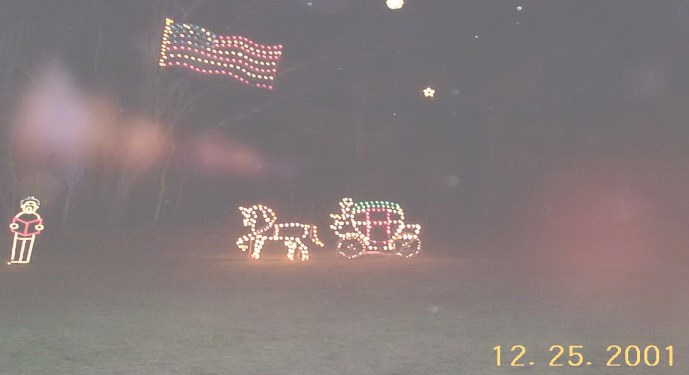 What about a horse-drawn carriage passing a caroling singer while the flag waves (from a treetop, of course) with stars and other lights decorating the tree branches? Some tree tops in the background only show a vaguely defined outline.



This is the back and side of the little house that contains so many decorative objects, as mentioned with the first picture. Again, a decorated tree can be seen at the right of the picture, while other items appear in the left portion.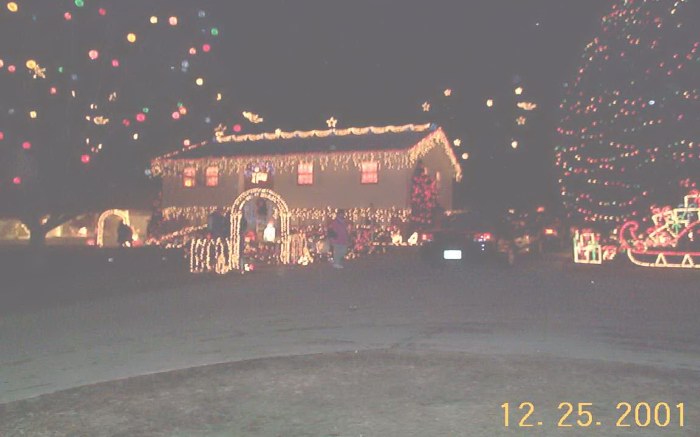 A different view of the house can be seen above, along with two trees, one on the right and one on the left, all decorated with various lights. A replica of Santa's sleigh, all lighted, can be seen in the right hand part of the picture in front of a decorated tree.

It is sincerely hoped this gentleman and his wife will be able to repeat these and the many other scenes in his yard next Christmas!




The Watchcat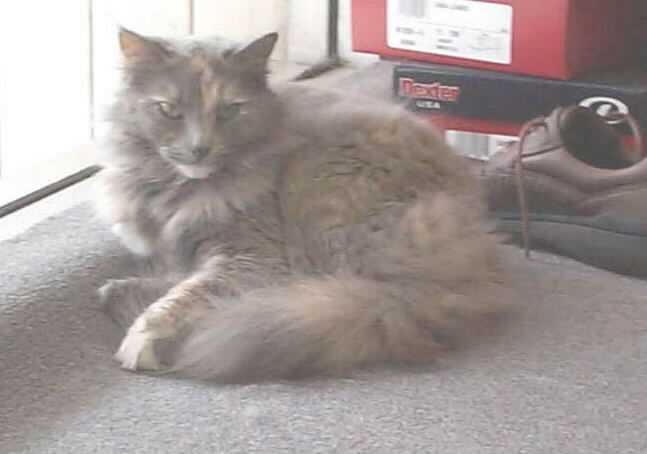 Click to read poem: The Watchcat At Bonnie Reb




U. S. Highway 50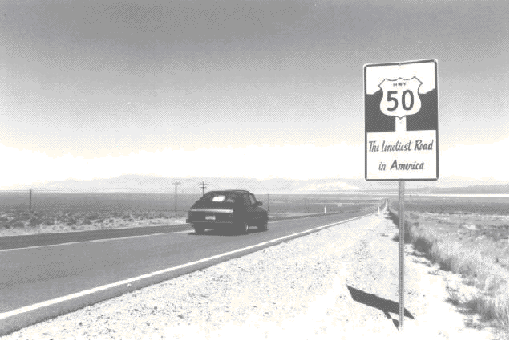 Click to read poem: The Loneliest Road In America


Camille Residue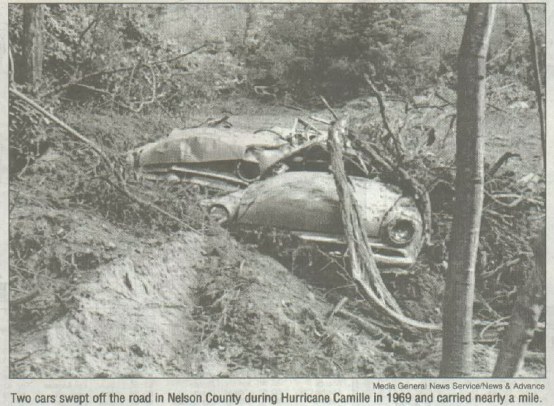 Flood Events and Facts







March 30, 2003 - just starting to snow . . .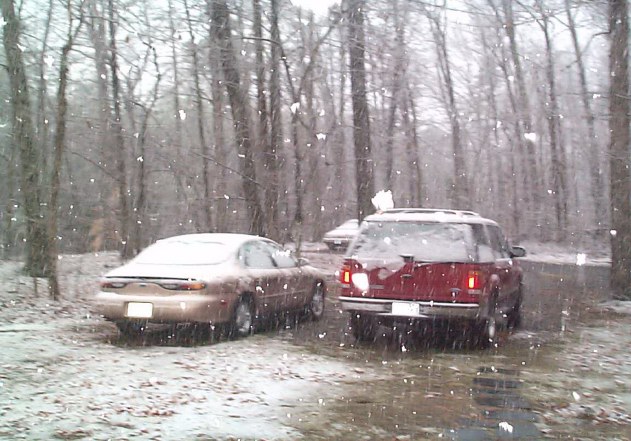 Spring Snow



The flakes came down, in search of the ground

a bid to become immortal

And winter was hung, with verses unsung

but found this wayward portal

A lingering chance, to skitter and dance

on their way to the nether land

To stave off the day, of flowers in May

a product of Nature's hand

So tickle my nose, and a picture pose

to live in memory

When Springtime is near, no matter the year

my inner eye will see.


(Copyright © 2003 Howard D. Mallison)