(FromThe Daily Progress, Charlottesville, VA, April 5, 2003)
Prankster Mark Cline came back from the future for this year's April foolery. Previously, the Lexington-area fiberglass artist had planted flying saucers along Interstate 81.
This year, folks in nearby Glasgow (Virginia) woke up to find dinosaurs invading the village. A tyrannosaurus rex poked its head out of James's Auto Repair shop. Outside the Grocery Express, a cowboy roped a triceratops. Some dinos were hoisted onto rooftops.
Mr. Cline sought permission from businesses before launching the invasion. "I said, 'That sounds good to me,' " reported James Wilcher, owner of the auto repair shop. "I'm always good for a joke."
Said Mr. Cline: "During this day and age, people need a chance to smile, people need a chance to laugh . . . This is a happy invasion."
Jules Verne would have loved it, too.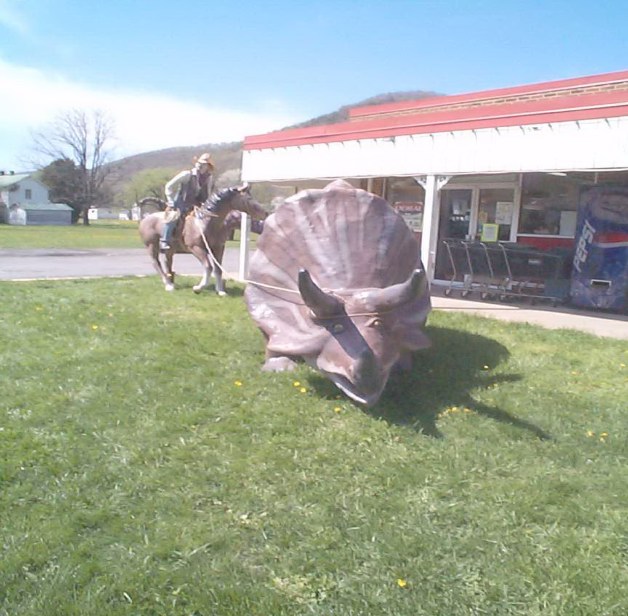 Listen To Me, Now . . . !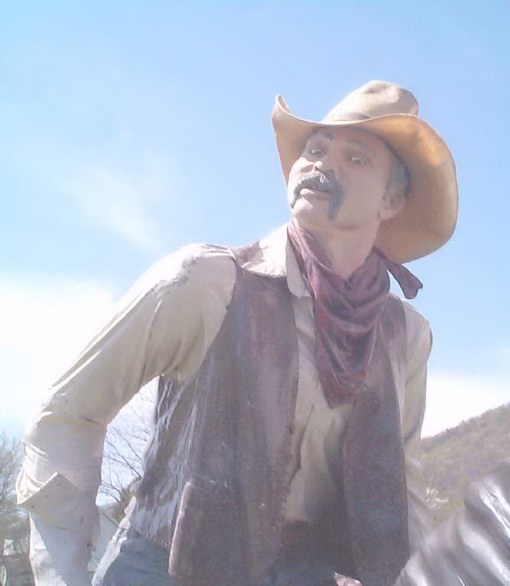 Now looky here, triceratops

I got my loop on you

Just lumber along like a goody dog

And do what I tell ya' to




I know ya' like the green, green, grass

And all plants great and small

And a big, big, gulp from a runnin' stream

Who really knows what all?




But pony and me are here to see

You git along on home

We'll put you in a pasture, green

So you don't have to roam.




Hoopi-Ti-Yi-Yay!!

Poem (Copyright © 2003 Howard D. Mallison)

Hope The Rope Holds . . .!

Where Is Mommy . . .?
I Want Mommy . . .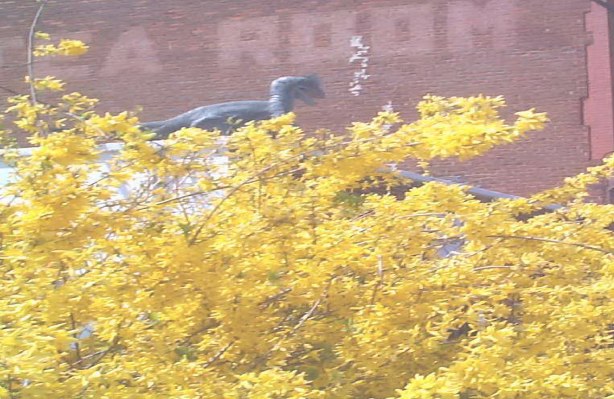 There's Mommy . . . !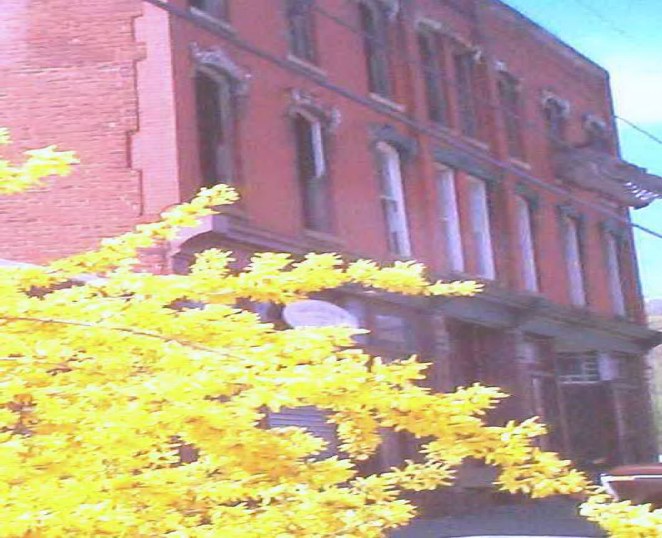 Junior . . . COME HOME!!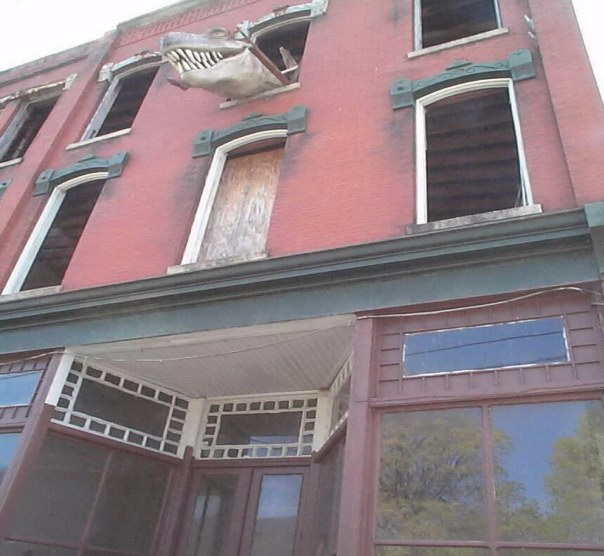 Upstairs Neighbor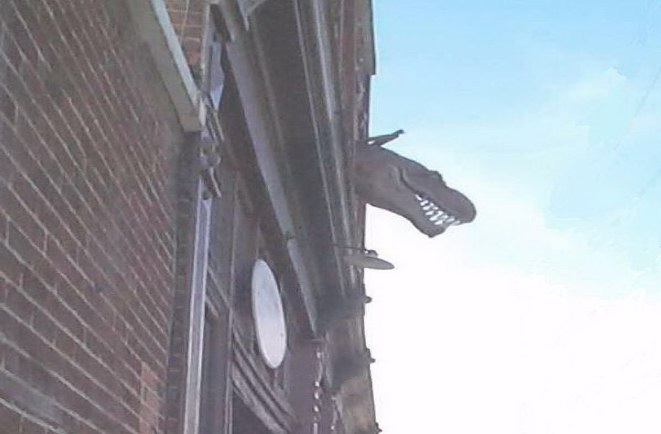 Bronto On The Loose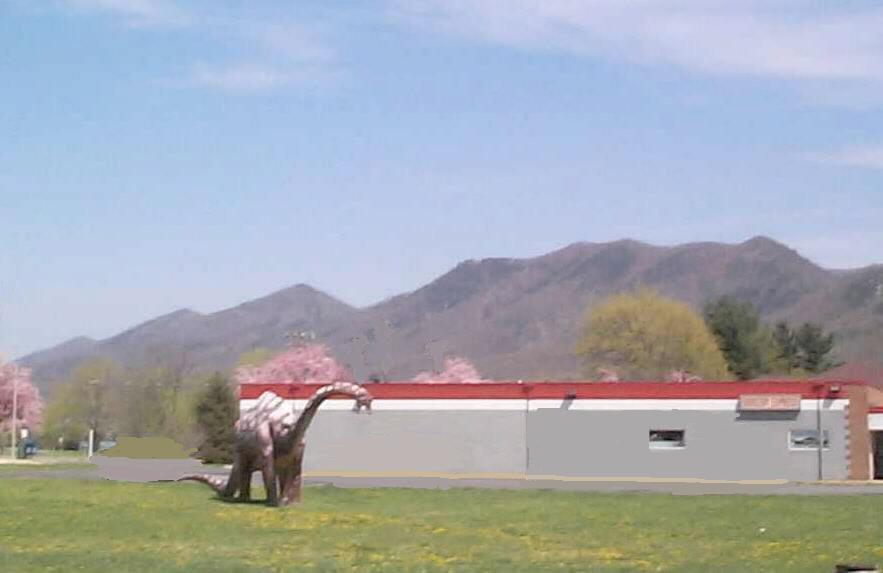 Bronto Moving Out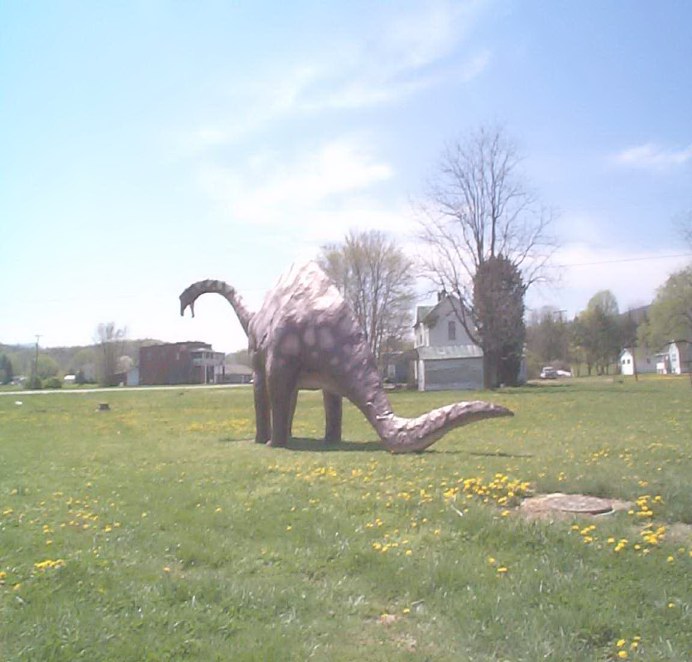 Stegosaurus Steve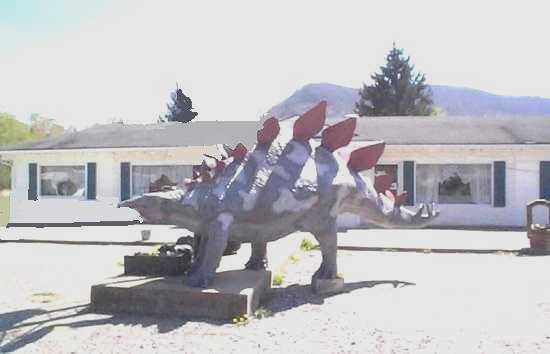 That's All !!! (For now)